Carpet Stain Removal Service
Hassle Free Cleaning Solutions
Stain Removing For Rugs and Carpet
If you have pets and kids, you are definitely going to deal with notorious stains on your rugs and carpets. Since carpet is a textile floor covering, it gets easily dirty than your traditional floors like marble and hardwood flooring. The textile fabric easily catches stains and debris that is difficult to remove. Carpets in high traffic areas, such as your living room, are more prone to getting dirty than carpets in your bedroom. When you come across tough carpet stains, it becomes daunting to clean them unless you have professional help. Carpet cleaning is a tough job and that's where Cleanworthy Singapore comes into the play. Cleanworthy Singapore is professional carpet and rug cleaning service provider that helps homeowners and commercial space owners with hassle-free cleaning service.
Carpet Stain Removal
Accidentally spill something on your carpet? CleanWorthy is your ready solution!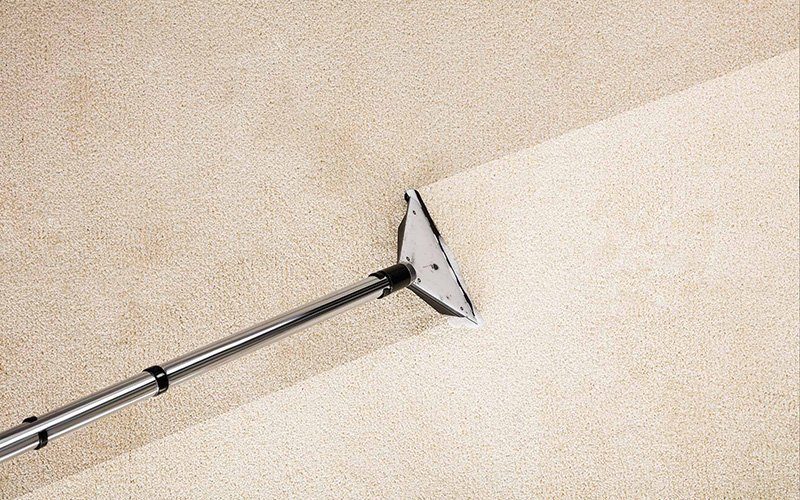 Commercial Carpet Cleaning
Carpet provide a comfy feeling to your customer. Leave the maintenance to CleanWorthy.
Office Carpet Cleaning
Carpet cleanliness is related to staffs' heath level? Message us now!
Carpet Stain Removal Service Singapore – the stain removal experts
We follow high-end carpet cleaning practices to clean rugs and carpets of different sizes and types. Once you call us, you don't have to worry about anything. Whether it is spots, stains, spills, animal hair and dander, or any other dirt sticking to your carpet and rug, our professional Carpet Stain Removal Service Singapore cleaners will ensure that your carpet flooring looks new and hygienic for the whole family.
Our approach depends on the type of stain. Difficult stains like wine, paint, sauce, permanent marker, pet poop, lipstick, etc. require special treatment with special products and tools. When it comes to carpet cleaning, simply washing it is not enough. It requires proper sweeping and vacuuming before specialized products are used for washing. From carpet cleaning to rug cleaning, upholstery cleaning, our cleaning services in Singapore are completely professional and you don't have to worry about the blemishes. We will take care of it without any hassle.
Our professionally trained cleaners and technicians are equipped with quality cleaning products and tools that can take care of virtually all the stains and spots. Our services in Singapore are transparent. We care about our customers and their requirements. We can knock tough stains out of upholstery, rugs, and carpets for good.
There is no stain or dirt that we can't get it out. Cleanworthy Singapore professional carpet cleaning services can even help you clean the toughest stains that other professional cleaning companies in Singapore won't touch. This includes:
Coffee
Wine
Grass
Kool-aid
Soda
Tomato soup and all other types of soup
Juices
Dirt and mud
Pet poop and urine
Food stains like ketchup, jelly, chocolate, etc
Not only cleaning services, Carpet Stain Removal Service Singapore educates homeowners as well
For a more preventative and proactive solution to battling tough spots and stains before they ever occurs, Carpet Stain Removal Service Singapore make sure that after a thorough cleaning session, the homeowners are educated about the maintenance of carpet flooring and upholstery. We educate our customers about the proper cleaning techniques, the best products to use, and more. We only offer tried and tested solutions so that our customers get value for their money.
Carpet Cleaning Price
| Carpet Size | Retail Price (Per Sqft) |
| --- | --- |
| 1100sqft & Below | $ 0.26 |
| 1101sqft - 1800sqft | $ 0.24 |
| 1801sqft - 3500sqft | $ 0.22 |
| 3501sqft & Above | $ 0.20 |
Minimum charge per trip $138
Rug Cleaning Price
| Rug Size | Retail Price |
| --- | --- |
| XS (3ft x 5ft or Below 15sqft) | $ 48.00 |
| S (5ft x 8ft or Below 40sqft) | $ 78.00 |
| M (8ft x 10ft or Below 80sqft) | $ 138.00 |
| L (9ft x 12ft or Below 108sqft) | $ 198.00 |
| XL (12sqft x 15sqft or Below 180sqft) | $ 328.00 |
Reach us, Remove Stain from Your Rugs and Carpet aren't a Dream
You can call CleanWorthy Singapore at +65 9194 0123 or email us at hellow@cleanworthy.com or simply visit our website www.cleanworthy.com to book a carpet cleaning service in Singapore.
Why CleanWorthy Carpet Stain Removal Singapore?
Hassle-free services
Easy to book service online on our website or via call. As easy as 123
Professional cleaning team in Singapore with a decade of experience
Transparent and reasonable pricing
Special offer for regular customers
CleanWorthy Singapore also accepts urgent cleaning service request for both residential as well as commercial buildings. Generally, we would encourage you notify us three days in advance.
Message Us
Friendly Customer Service
We are listening. Provide you a hassle free cleaning solution is our goal.