Vinyl Floor Cleaning Services
Hassle Free Cleaning Solutions
Vinyl Floor Cleaning Services Singapore by Cleanworthy
In Singapore, vinyl is one of the most preferred floor coverings, especially in commercial spaces. From gyms to warehouses, healthcare facilities, stores, and more, vinyl flooring has made its mark on people across different sectors. The reason vinyl flooring is so popular is the fact that it is a very long-lasting and serviceable product.
However, with all this features comes the responsibility of maintenance. Yes, vinyl floors are hard to maintain. They need to have a quality layer of polish applied once in a while to maintain the floors' integrity.
Commercial Floor Cleaning
Regardless machine scrubbing or high pressure water jet cleaning, CleanWorthy have you covered!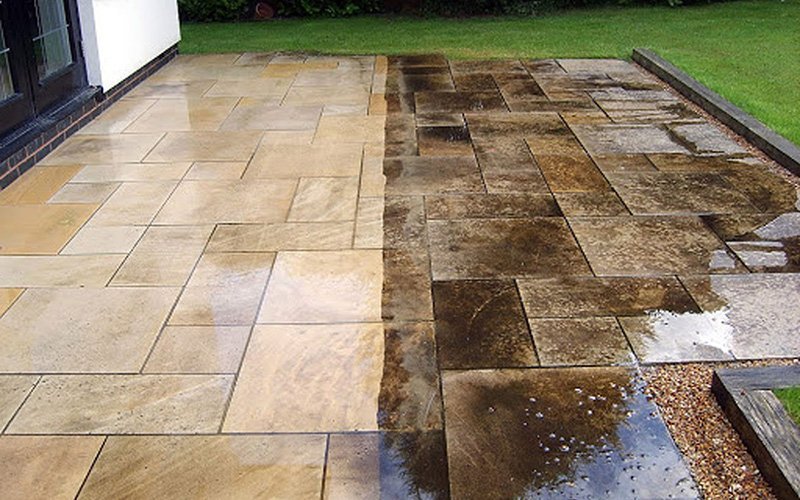 Tile Floor Cleaning
CleanWorthy provides professional indoor and outdoor tile cleaning. Let's clean & remove stain regularly.
Vinyl Floor Cleaning
CleanWorthy provides professional vinyl floor cleaning. Let us clean and wax your vinyl floor.
CleanWorthy Vinyl Floor Cleaning & Maintenance
If you have vinyl flooring at your home or commercial space, you don't have to worry about its cleaning and maintenance. At Cleanworthy Singapore, we specialize in different floor cleaning services that help in retaining the charm of your floors. The vinyl floor cleaning services offered by us can increase the longevity and beauty of your vinyl flooring. All you have to do is email us at hello@cleanworthy.com or visit our website at www.cleanworthy.com to book a service. We will be at your doorstep in no time.
Maintain the Integrity of your Vinyl Flooring with Cleanworthy Cleaning Services Singapore
Vinyl is a great inexpensive and durable flooring option. Vinyl flooring comes in a variety of colors and textures. From wood finish to stone, marble, and other polished finishes, if you are low on budget but want to enhance the aesthetics of your home or commercial space, vinyl is a great flooring option. However, vinyl easily attracts grime and mold due to its rubbery composition. Thus, it becomes difficult to wash off the surface. Most people tend to use heavy-duty cleaners to clean their vinyl flooring. But what they don't understand is high-impact cleaning techniques may damage the vinyl surface.
At Cleanworthy Singapore, our vinyl floor cleaning services are inclined at providing value to the customer. We make sure that your vinyl floors are cleaned properly without damaging the surface.
Our expert cleaners also educate the owners regarding the safest and effective cleaning techniques.
How it is done?
Cleanworthy Singapore deals with all kinds of flooring, whether it is home or commercial space. We use the most economical approach when it comes to floor cleaning. Our floor cleaning approach includes:
Stripping out old vinyl polish and careful application of good-quality vinyl polish
No harmful cleaning agents are used that can breakdown the vinyl polish
Quality cleaning with microfiber mops
Hot washing in areas where dirt build-up is very high
Buffing to restore the sheen and luster. We use the right buffing pads based on the type and quality of your vinyl flooring
Sealing the sheen with quality materials
The process we use minimizes the total yearly cost of maintaining vinyl floors. We work hard to give your floors a high degree of presentation.
Cleanworthy Vinyl Floor Cleaning, Protects, and Wax the Surfaces
Call Cleanworthy Singapore Cleaning Services Today and get a Quote!
Booking our cleaning services in Singapore has never been this easy. You simply visit our website at www.cleanworthy.com or contact us at +65 9194 0123 to book a service.
Message Us
Friendly Customer Service
We are listening. Provide you a hassle free cleaning solution is our goal.