Commercial Floor Cleaning Services
Hassle Free Cleaning Solutions
Best Commercial Floor Cleaning Services in Singapore by Cleanworthy
Beautifully cleaned and maintained commercial flooring can make your business shine. It is all about the first impression and if you want to show your customers how dedicated you are with your services, then maintaining your facility is important. It can be hard to maintain your commercial flooring given that it experiences a lot of traffic.
This is why you need commercial floor cleaning services. Whether it is an office, warehouse, factory, mall, shop, or any other commercial facility in Singapore, choosing the right cleaning service provider can be a hassle of a task. Don't worry, we have got you covered. Cleanworthy is a commercial floor cleaning services provider in Singapore who will take care of your commercial cleaning needs. We offer cleaning services like no other. With over a decade of experience, Cleanworthy is a pro in the market.
Commercial Floor Cleaning
Regardless machine scrubbing or high pressure water jet cleaning, CleanWorthy have you covered!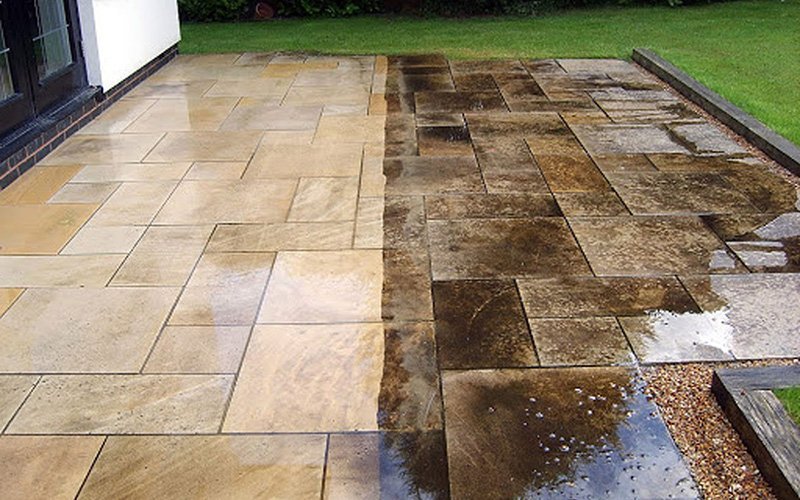 Tile Floor Cleaning
CleanWorthy provides professional indoor and outdoor tile cleaning. Let's clean & remove stain regularly.
Vinyl Floor Cleaning
CleanWorthy provides professional vinyl floor cleaning. Let us clean and wax your vinyl floor.
Step by Step, Cleanworthy Do it Right
As said earlier, we offer commercial cleaning services to a plethora of businesses. From schools to offices, healthcare facilities, factories, warehouses, and many other places of business, we are your one-stop solution for well-maintained flooring. Whether it is marble flooring, tiles, porcelain, hardwood, carpet, or vinyl, we specialize in different types of commercial flooring. Our goal is to preserve the natural beauty of the floor. Our experienced floor cleaners in Singapore make sure that your commercial space looks welcoming to the customers. At each step in the floor cleaning process, we help preserve its look and durability and extend its life. Using our advanced processes and superior standards, we will give your commercial floors a beautiful clean and new sheen.
Types of Commercial Floors Cleanworthy Specialize in
Luxury vinyl
Porcelain
Sheet vinyl
Linoleum
Ceramic
Laminate
Rubber
Tiles
Marble
Hardwood
Carpet
Asphalt
VCT, and more
What are the steps involved in Cleanworthy Singapore Commercial Floor Cleaning Services?
It is all about customer satisfaction. At Cleanorthy Singapore, we make sure that your requirements are met when it comes to floor cleaning. Our floor cleaning services are based on certain principles that ensure customer satisfaction along with customer retention. Cleanworthy has worked on hundreds of floor cleaning projects over the last decade in Singapore and we have ensured to retain most of our clients.   
At Cleanworthy, our commercial cleaning process involves:
First, when we get your call for quick cleaning, we will send our best executive to give your commercial flooring a thorough inspection. Floor inspection is necessary because it allows us to determine any pre-existing conditions that need special attention. This also allows us to identify the best cleaning product to be used and which method to be used.
Next, we will ensure that you commercial space remains intact before we start cleaning. So, we might suggest you to remove certain entities in your space that might come in our way.
Using special floor cleaning tools and products, we will deep clean your commercial space to remove stains, grime, debris, and dirt.
Once cleaned, we will apply appropriate floor finish to maintain the integrity of your floor.
Think Commercial Floor Cleaning, Think CleanWorthy
Book Commercial floor cleaning services in Singapore now! Call +65 9194 0123. 
Commercial Floor Cleaning Quotation Request
Message Us
Friendly Customer Service
We are listening. Provide you a hassle free cleaning solution is our goal.