So you are all set to bring home a leather couch, but you are puzzled about the best material for a leather sofa?
Most Singapore homeowners love to pay minute attention to the details of their home interiors. And they believe that the right leather sofa will add a hint of sophistication to their living room ambiance. Yes, they are right! But the leather sofa itself comes in different varieties. There are assortments of sizes, shapes, and leather material to choose from. Selecting the size and the shape is easier, you can decide that according to your living room size, the number of individuals in your household, etc.
But picking the right leather material is a bit tricky.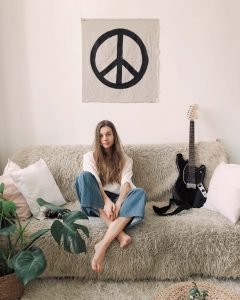 Let us discuss how to choose the best material for a leather sofa if you are ready to make the big purchase-
(i) Faux Leather- It is man-made leather, so if you are looking for cruelty-free material this one is for you. It is the least expensive type of leather available. Faux leather looks like original and last for many years.
(ii) Bonded leather- Bonded leather material is only seventeen percent leather. So it comes at a low cost. But furniture with bonded leather would not give the feel of genuine leather, nor would it age like one.
(iii) Bicast leather- It contains some amount of actual leather, with a vinyl or polyethylene top coating. It is an economic alternative to genuine leather, it looks quite similar to one! However, the comfort factor is a bit lacking in bicast leather.
(iv) Split Grain leather- This leather obtained when the top grain is removed from the animal hide is called split-grain leather. It is 100 percent leather, and harder and cheaper when compared to full-grain leather. But it's a bit fragile so it needs to be handled with care.
(v) Top grain leather- It is also called corrected grain or full-grain pigmented. It is obtained from the outer layer of a hide. A top grain leather sofa will be more expensive, but it will be very soft, natural, and durable. It is the best quality leather material for furniture.
(vi) Nubuck- It is a top grain cattle rawhide leather sand or buffed on the grain side, due to which it looks like velvet and suede. A finishing agent is sprayed on the exterior, giving it a uniform appearance. Nubuck is cheaper than full-grain leather but fragile too. It needs waterproofing treatment and proper care.
(vii) Full-grain leather- It is made by removing the hair from the hide and soaking it in some form of natural dye, no other treatment is applied to it. There is no polishing done to full-grain leather, so it might have some imperfections like markings present on the hide. It is the most expensive leather and it gets better than age.
So now when you make the trip to the sofa store, you will be aware of what are the different kinds of leather material are there. While some are best in quality, others have a price benefit. You are the right judge of what suits your requirements the best. Whatever be your choice, do remember that a leather couch will last long and look classy only if you take care of its maintenance. Follow a cleaning schedule and hire a professional leather upholstery cleaner once in a year as they know the right process to clean a particular leather type. If you have pets and kids at home, it is better to call home a professional upholstery cleaner once every six months.