A clean and hygienic house is the desire of all homeowners. A clean home demands constant effort. Since we spend a great deal of our indoor time on our couches, they demand our attention for their upkeep and cleanliness. The sofa is an important fixture of the living room, yet cleaning it might seem like an uphill task to some people.
However, keeping the sofa clean is important as well as easy. A dirty sofa is breeding ground for germs and can also lead to a bout of diseases in your household. Whether you bring home a fabric sofa or a leather couch, you need to spend a bit of your time every week on its maintenance.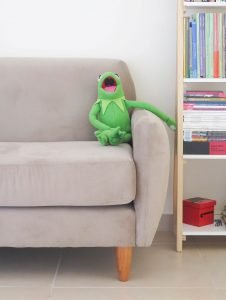 But if you keep a few points in mind, it is easy to keep your sofa clean and germ-free. Let us have a look at some sofa cleaning mistakes to avoid, which will help you keep your sofa clean and prolong its life-
(i) No Cleaning– Cleaning sofa is not a difficult or monumental task. It just requires you to be a little patience. You have to spend some extra minutes to remove those cushions to clean underneath or fit that brush on your vacuum. Don't let these minor tasks make you put off your sofa cleaning plans for the next day. Similarly, a dark-colored sofa might be hiding more dust than what is visible. Do clean it at regular intervals.
(ii) Untrained Sofa Cleaning– You are a novice but hyper-enthusiastic about cleaning your sofa. And in your excitement, you overlook several important things, like the care tag on your sofa, the upholstery material, or you become over-zealous and rub the stains too hard. While maintaining a regular sofa cleaning schedule is important, don't go overboard in your attempts to make it squeaky clean. Pay a look at the care tag, and what you cannot do yourself, leave it for an upholstery cleaning professional.
(iii) Use of Unknown Remedies or Detergents– You don't have adequate knowledge of sofa cleaning techniques and solutions. Yet you purchase that sofa cleaning agent from the store as it promises you a stain-free sofa.
When a professional upholstery cleaner cleans your sofa, he or she uses an appropriate cleaning solution- depending on the upholstery material, fiber, and color. A random detergent picked off the shelf may not be suitable for the upholstery material. Worse, it might be too strong or corrosive for the upholstery material, and in such a case it might discolor or break the material.
(iv) Stain marks of cleaning agents and detergents– Not just the cleaning agent, the technique should be appropriate as well. Sometimes, people are not aware of the right way to clean the sofa and use an agent. And the cleaner or detergent sticks to the upholstery or leave a brand new stain.
(v) Opting for a cheap sofa cleaning surface– You decide to give up and call a sofa cleaning professional. However, you don't know whom to hire, and you decide to choose the one that offers you a sofa cleaning service at an unbelievable, throw away price. Often, such a cleaning service might have processes and equipment that are way below the industry standard or poorly trained technicians. Their work might damage your couch or not give any desirable result, thus, taking your money down the drain.
The standard market rate for a sofa-cleaning service starts from $60 per seat, so anything less than that should be seen with suspicion and evaluated thoroughly.
A couch is an expensive investment, and it doesn't make sense to replace it every couple of years. With a proper cleaning schedule and services of an experienced and reputed upholstery cleaning services, you can keep your sofa clean and make it last for years in a very good condition.