Cleaning your house is time-consuming, especially if you have a hectic schedule. It's difficult to find time for cleaning amongst going to the office daily, performing all the household chores as well as cooking. While you may do some dusting or light cleaning on the go, it's always advisable to hire a professional household cleaning service provider to help your home stay spick and span.
It's common to have a lot of options at your disposal when it comes to finding cleaning services providers near you. Especially if you live in a developed country like Singapore, it's not difficult to find a competent and professional cleaning services provider. A simple Google search for Cleaning Services Singapore may help you list a lot of options.
But, how to pick the best one out of these? Choosing and hiring the right one demands you to be well aware of what you are looking for and what common errors to avoid. To help you with this further, here we have listed some tips for hiring the best house cleaning service. Read ahead!
Bonding, Insurance, and Compensation
Before you enter into a contract with a cleaning company, make sure that the company is reputed and insured! The company must be capable of covering any damage done to your home or property during the cleaning process.
Make sure that you are well aware of the company policy and don't get into any arguments later. Another point to note here is that service providers offering such added benefits may cost a bit higher. Thus, evaluate your options well before committing to a firm.
Online Reviews – Believe Them All?
As we start looking for a cleaning service, it's common to search for reviews online. However, make sure that you don't believe everything you read online. Some of the folks may just be blowing a story out of proportion and you don't need to trust that.
If you receive decent reviews for a company from your friends and colleagues, a negative review here and there must not hurt. On the flip side, be aware of companies that have a too-good-to-be-true image online! Such companies are known to pay clients for writing reviews.
Service Offerings
It's crucial to track if the company you are planning to hire provides all kinds of professional cleaning services or not. Check with them beforehand if they take requests or offer a fixed service, to what extent would they perform the cleaning and what their pricing models are. Further, you may check if they offer customized, on-demand services or not.
You may even explore their website and see if they have specialized offerings such as upholstery cleaning services or mattresses and carpet cleaning services as well. Again, if you are specifically looking for services such as upholstery cleaning services in Singapore, search Google for Upholstery Cleaning Services Singapore and contact relevant firms only.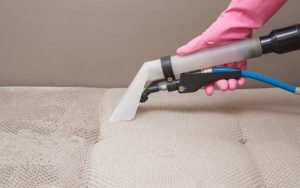 Also, don't forget to check with them what their refund or damage recovery policies are. What would be their course of action if you are not satisfied with the services? Being on the same page, to begin with, leaves no room for arguments later.
Understand Who You Are Hiring!
Finally, it is crucial to understand who you are letting into your home. See to it if you have their background check and reference check done. Also, dig deeper and see if the workers are employees of the company or just working with the firm on a contractual basis.
The companies generally don't invest much into training these contractual workers. More often than not, these are cheap hires hopping from one company to another without any accountability. Thus, we recommend that you work with a company that not only enjoys a good reputation but also invests into training the employees well.
That's pretty much about it! These were some quick tips to help you shortlist and finally select the best cleaning services in Singapore out of a whole lot available. Apart from the above points, ensure that you and the firm are agreed on purchasing the cleaning supplies and other terms of service (if any). You don't want to have a hard time later, right? We hope the above tips come handy and you have nice cleaning experience. Good luck!